Happy Monday All
Make sure you don't get caught on the hop here in Ireland next Sunday (March 26th), as Mother's Day rolls around once again. James Brown once sang that it is "a man's world", but it would be absolutely nothing without all the mothers on this little planet of ours. So, it's important to show them how much they mean to us, and no gesture is too big or too small.
It can be a bit of a daunting task trying to figure out what to get your mum on Mother's Day. Especially an Irish mum, who is likely to say "don't be wasting your money on me, I don't want anything"(when in actual fact, they really would like to receive something, even if it is only small). And it's fair to say that us guys are not in the same league as the ladies in our lives at gift shopping, so every now and then it's good to get a helping hand and inspiration from somewhere.
Here are a few gifts that won't break the bank, but will leave your Mum feeling happy and your brownie points well stocked this coming Sunday.
Mother's Day Lunch at Ashford Castle
You may have seen my post about my trip to Ashford Castle earlier this year. If not, you can read it here. I decided to see what it was like as I'd always heard people talking about how nice it was there. It didn't disappoint. If you want to give your mum a taste of class and elegance this Mother's Day, you won't go wrong in taking a drive to Ashford. And they have a special offer on for Sunday, where you can get lunch for €35 per person in the Lodge, which also includes a special gift for your mother. Check out the menu here, and make a booking by calling (+353) 94 954 5400.
Chanel No. 5
You can't really go wrong with this one. Women the world over love the classic scent of Chanel No. 5, first created by Gabrielle Chanel all the way back in 1921. Your mum will not only love the scent, but also the feeling of pulling the iconic perfume out of her handbag for a top up when out and about. €89 for a 50ML bottle at Boots.
Custom made Marshmallows
If your mum has a sweet tooth, then be sure to check out Boomf. You can upload pictures on their website, and Boomf will create a box of 9 unique strawberry or vanilla marshmallows with your photos on them. They come in a nice gift box and are sure to bring a smile to your mum's face when she opens it, and she will love the personal touch that comes with this gift. Normally priced at €20, if you enter the code 15Mallows before midnight on Wednesday, you can get 15% off. Order here.
Max Benjamin Scented Candles
If your mum is like mine, she'll love a good scented candle (much to the dismay of my dad, who hates them). Max Benjamin do an elegant and stylish collection of three candles that aim to refresh, uplift and calm. And they boast 40 hours of burning time as well. They are available in a number of shops nationwide, but you can get all three for €75 here.
Tanya Bakes
I was browsing my local bookshop the other day when I stumbled across this book by blogging sensation Tanya Burr. Some of the recipes look absolutely incredible, and when payday arrived the next day, I went back and bought this. I haven't had a chance to dive into it yet, but I'm looking forward to when I do. If your mum is a baking fan, this would be a perfect gift to give her on Mother's Day. Plus, you get to sample all the amazing cakes and breads that she makes, so it's a win win! You can get a copy for €24.10 here.
Johanna Basford Colouring Book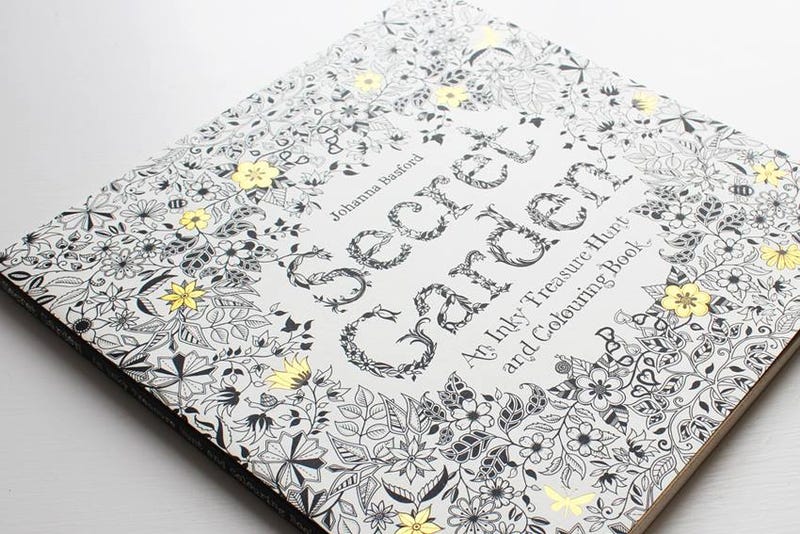 Does your mother have an artistic side? If so, why not invest in some colouring books created for adults by Scottish artist Johanna Basford. Each of her books is composed of exquisite hand-drawn pictures that provide a project to relax and unwind with. The books can then be kept on a bookshelf or coffee table, showcasing your work. Check out the selection of books on offer at Basford's website, which are available from a number of outlets.
The Girl Before By J. P. Delaney
If your mum is a reader, she will love this thriller from J. P. Delaney. It tells the story of One Folgate Street, a supposedly perfect house designed by an eccentric architect. After going through numerous interviews, Jane is overjoyed to get the house and have a chance at a new life. But she soon discovers that she bares a striking resemblance to Emma, the previous occupant of the house who died a mysterious death. Jane begins to investigate and wonder if the house is as perfect as it seems, or if she could end up like Emma. This one is perfect for fans of Gone Girl and The Girl on the Train. Get it here for €15.
Dinner and a Movie at The g Hotel
Perhaps your mum loves nothing more than a good movie, so maybe your planning on treating her to a trip to the cinema this weekend. Why not go for the dinner and movie package that The g Hotel and Eye Cinema in Galway offer? For €37 per person, you get a three course meal and tickets to a movie of your choice. A perfect way to spend the day with the movie buff moms out there. You can book by calling 091 865200 and or emailing eat@theg.ie
Happy Mother's Day to all the mothers out there 🎉🎁😁
Keep in touch with my little blog on Facebook, Instagram, Twitter.